What is Unicaf?
Unicaf is an independent, co-educational, equal opportunity tertiary education institution, combining the best elements of western education, quality standards and an international philosophy.
Unicaf University is a leading contributor to excellence in education and research in sub-Saharan Africa. The University pursues excellence in education through high teaching standards, within a continuously evolving academic environment. Besides classroom instruction, the University offers students opportunities to become involved in a variety of activities including student clubs, sports, public lectures and seminars.
The University of East London (UEL) and Unicaf have forged a partnership to deliver workable and affordable solutions to help resolve Africa's capacity challenge and democratize access to affordable quality education through innovative delivery models, powered by Unicaf's fully online teaching and learning platform.
Unicaf University has been established to offer internationally recognised higher education degree programmes from Unicaf's British partner universities and by Unicaf University itself at a significantly reduced price, and it aims to give students the chance to boost their personal skills and further advance their careers.
The Unicaf Scholarship Programme is one of the most generous scholarship programmes available. The programme provides opportunities for studies towards various degree programmes awarded by one of Unicaf's partner universities, which enabled students to make significant contributions to their local communities at the highest level.
Learning resources are available to students such as digital libraries, e-books and other interactive material. Unicaf uses data analytics and machine learning extensively, linked to the uniqueness of this partnership. These capabilities offer predictive services to the UEL's students studying remotely overseas. They help Unicaf to track the performance of every programme, module, instructor and student in great detail. In consultation with the UEL, Unicaf staff review this data daily and seek to identify and mitigate teaching and learning characteristics that are known to adversely impact the students' experience and progress. As such, early interventions can be implemented to avoid issues before they occur.
Unicaf has benefitted from working with a cosmopolitan UK based institution in participating in validation and QA initiatives that have given deeper insights into UK academic and regulatory practices. Both institutions are members of Advance HE and have in 2021 had key senior staff appointed to the Global Perspectives Strategic Advisory Group through which, to a degree, they assist in shaping policies and sector strategies contributing to best practices in TNE.
All degree programmes offered by Unicaf and awarded by its partner universities are internationally recognised. Locally, Unicaf University is a licensed university in Malawi, Zambia and Uganda and is also approved to recruit students in Kenya. In Malawi, it is accredited by the National Council for Higher Education (NCHE), and it is accredited in Zambia by the Higher Education Authority (HEA). Unicaf University campuses in Zambia, Malawi and Uganda are also accredited by the British Accreditation Council (BAC) as an Independent Higher Education Provider. Unicaf University is a member of the United Nations Academic Impact (UNAI) and a member of the Southern African Regional Universities Association (SARUA).
Organised Events:
Unicaf University students and staff regularly engage in 'green' activities that support, protect and enhance the natural environment. For example, in January 2022, Unicaf University students, academics and staff joined forces with staff members of the Lilongwe Water Board to plant one thousand five hundred trees on Katete farm. The goal of the initiative was to help preserve the ecosystem in the area served by the Water Board, which supplies water to households in and around Lilongwe.
Also in January 2022, Unicaf University in Uganda organised a day of team-building exercises when students from Unicaf University got together for a fun day at Busiika Extreme Adventure Park. The aim of these team events is to bring students together to share experiences, and interact while challenging themselves. By the day's end, the students shared their appreciation towards Unicaf for organising the event. They also stressed their admiration for Unicaf for helping them get closer to achieving their academic goals.
How does Unicaf improve local communities?
Langson Samala
Born to a poor family in Southern Malawi, Langson studied very hard and managed to graduate high school with the highest grades in the country. He received a state scholarship for a Bachelor degree and then wanted to pursue a Master's in Business Administration, but did not have the required funds. When he saw an advertisement for a scholarship to do an MBA at Unicaf University he grabbed the opportunity. Today, Langson is a proud MBA graduate, currently working as Project Management Unit Officer for the International Potato Centre in Malawi, with big dreams to manage his own company one day, in order to create jobs for others, give back to the community and do well for himself. He is extremely grateful for the opportunity offered to him by Unicaf University to study and turn his whole life around.
Bubakr Elshukry
Our students come from many different countries and walks of life, they have diverse personalities and different needs. Whenever we come across talented individuals in need of higher education opportunities, we help them overcome the serious difficulties they are facing in their lives by offering them our full support. Bubakr Mahmut Elshukry is a testament to the above. A young chemical engineer from Libya, who lost both of his hands in an explosion during the war but did not lose his smile, Bubakr is a creative spirit and his will to succeed in life and help others is remarkable. He applied for a Unicaf University scholarship online and was awarded a full scholarship to study for an MBA in Oil and Gas Management.
Emily Kamizi
Emily Kamizi is a bright young graduate from Zambia, who won the 2018 PACRA competition 'Powering Change: Women in Innovation and Creativity', sponsored by Unicaf University Zambia. Emily won a full scholarship for a Master's degree at Unicaf University Zambia, for her innovation 'Biomass Paper Production', which involves the production of paper for sanitary pads and baby diapers from maize and grass. She chose to do an MBA majoring in Oil and Gas Management.
Student Testimonials:
Naaman Ochieng
MSc in Organisational Psychology
My experience with Unicaf has been life-changing. Because of the scholarship that I had obtained and the flexibility of studying online, I would recommend it to everyone. My Master's degree is a high-quality qualification and it has helped me to get a much better job.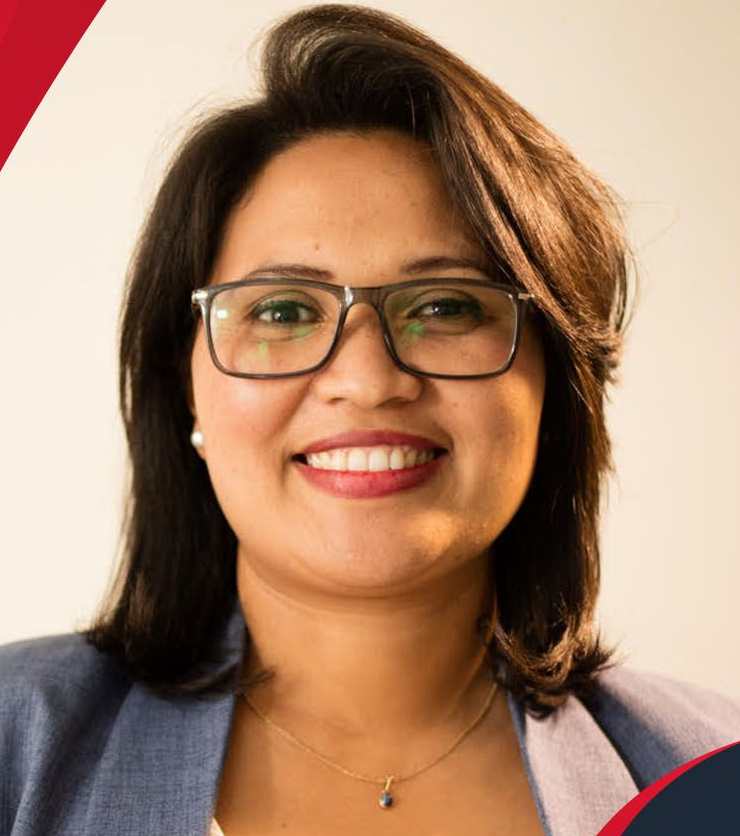 Mireille Clemence Andriambolanoro
MA in Education
Unicaf University has helped me to manage my time, study with flexibility at my own pace and become much more independent. Therefore, I encourage everyone who has the same dream, not to hesitate to give yourself this opportunity to grow and make the right choice